August 2007
Shepherd's Voice
Shepherd of the Hills Lutheran Church
Schapville , IL
August 2007
AUGUST BRUNCH
Please join us for our final brunch of the summer months on Sunday, August 12 at The money raised through this brunch will go to help off-set the cost of a van purchased for Pastor Ken Matthew of the Hanover United Presbyterian Church. (Please see the article on "How Does it Feel to Give? Van-tastic!) Thrivent funds will be applied for ($1.00 for every $2.00 raised).
The July bunch raised $410.00, plus $200.00 from Thrivent for a total of $610.00 for Wartburg Seminary Scholarship Fund. Thank you to all who donated food items and time to this event as well as all of you who were able to support it by attending.
SOTH FIRST ANNUAL STEAK FRY
Shepherd of the Hills Men's Group is hosting a Steak Fry on Saturday, August 18 in the Fellowship center ( ). They are looking for chefs, waiters, kitchen help, table severs and entertainers for the day (men please). They are also asking men or women to provide bars for the dessert. Tickets are on sale and can be purchased between worship services or contact Paul Velsor, Bill Brickner, Roy Hunter or Ray Israel. Menu includes Rib-Eye steak, baked potato, cole slaw, dessert and drink for $9.00. A hot dog plate is also available for $3.00. The money raised will go toward installing the church parking lot lights.
SAMANTHA HENDREN TO SHARE
WSYLS EXPERIENCE
Come hear Samantha Hendren talk about her 10 days at Wartburg Seminary's Youth Leadership School which she attended July 7 through the 16. She will share her experiences at all the worship services on Saturday, August 11 ( ) and Sunday, August 12 at 8 or
ELCA CHURCHWIDE ASSEMBLY & WORSHIP JUBILEE TO BE HELD AT NAVY PIER
The Tenth Biennial ELCA Church wide Assembly will be held at Navy Pier in Chicago , Illinois , August 6-12, 2007 . Prior to the Assembly, from August 3-6, a Worship Jubilee, a church wide event will celebrate the renewal of worship in the ELCA. Who should attend the Worship Jubilee? Anyone who worships, lay leaders, choir directors, families praise teams, organists, pastors. For more information see www.elca.org/worship.
Visitors are also welcome to attend the ELCA Assembly. You can even go volunteer for any number of jobs for the Assembly as a thousand volunteers are needed to greet guests at the airport, assist with registration, serve as pages in the assembly hall at Navy Pier, usher, assist with transportation, monitor the assembly hearing rooms, etc, etc, etc. Check it all out at www.elca.org/assembly. Questions about volunteer opportunities or just attending as a visitor are answered at the same web site.
CONFIRMATION MEETING SCHEDULED
A Confirmation meeting, for all parents and students, who wish to enroll in the 7th and 8th Confirmation Program at Shepherd of the Hills, is scheduled for Sunday, August 5, 2007 at (between worship services). We will meet in the Fellowship Center in the basement. If you can't make this meeting let Pastor Barb know and she will meet with you at a time that is more convenient for you. (815.845.2559); email revbj@jcwifi.com.
BAPTISM
Congratulation to Brady James Turner, on his baptized at the worship service at SOTH on Sunday, July 8, 2007 . Brady is the son of Todd and Alana Turner. He was born April 13, 2007 in Dubuque , IA. Sponsors are Kirsten Ehrler and John Wiese. We welcome Brady into God's family and pray that he may grow in God's grace
LANDSCAPING UPDATE
If you haven't noticed, the landscaping work is coming to a close for this year. Evergreen Landscaping finished the hard-scaping as well as a large-percentage of the landscaping. Trees and bushes, grass seed and grass sod have been planted around the church The Frey's (Tom, Mary, Aaron and Christine) added to the plan by planting (at least) 140 other plants. On top of this Gary Saam's crew did a bit more work to get the drainage problem under control. They did so by adding concrete around the drainage areas and connecting underground drain pipes from the eaves troughs on the east side of the church to the drainage pipes.
WELCOME NEW MEMBERS
We welcome into membership -- Paul and Karron Mills and Tammy Winter.
Tammy was born in Galena , Illinois and baptized at a Catholic Church in Albany , Illinois . She was confirmed at St. Mary's Catholic Church in Elizabeth , Illinois . Tammy married David Winter on June 26, 1999 .
Tammy is an Executive Assistant to the Jo Daviess County State's Attorney. I have been there for a year now and just love it. She has met so many people and has learned so much. Dave and Tammy have two children, Olivia and Thomas. Olivia will be in 1st Grade this fall and Tommy will be entering Pre-Kindergarten. She enjoys working in the yard, cooking and scrap-booking. SOTH is such a great place to worship. Tammy really feels at home here. Dave's family has been a part of the SOTH family for a long time. It seemed only natural for her to become a member of that family too! She is glad to be part of it! Tammy would like to thank everyone for their kind words and for welcoming her into the church family.
Paul and Karron are residents of Galena . Both are retired, Karron from Jo Daviess County Probation Department where she served as a probation officer for many years. She currently does hair once a week at the Galena nursing home. She enjoys trying different recipes and taking her goodies to visit some shut-ins. She also enjoys reading and gardening. In the winter months, Paul and Karron travel to see their children in Arizona and California .
Paul retired (2000) from being a machinist at John Deer. He and Karron enjoy working in their yard and Paul especially likes fishing and working on his 57 Chevy. They are both delighted to join SOTH since they knew quite a few people who already belong here and have been made to feel welcomed.
PASTOR BARB ON VACATOIN
AND CONTINUING EDUCATION
Pastor Barb will be on vacation from August 8th through 16 and utilizing Continuing Education time from August 17 - 24th. In case of a pastoral emergency from August 8 through 15 contact Pastor Kurt Hansen at 563.542.3001 (home) or 815.591.9970 (St. Paul Lutheran, Hanover); 815.591.3637 (Church Office). From August 16 through the 23 Pastor Margo Peterson can be contacted at 815.745.3444 (church) or 608.325.2084 (home)
SUMMER YOUTH BIBLE CAMP
August 3 and 4th
SOTH's Youth Summer Bible Camp is scheduled for Friday, August 3 (starting at ). It is for children preschool to just completing 6th grade. Children are invited to come have fun learning about God and then have the opportunity to camp out overnight. Those over 10 years of age can stay overnight without parental presence, while those under 10 are required to have a parent or responsible sibling stay overnight with them. Needed items for those staying overnight: clothes to sleep in, sleeping bag, pillows and a flash-light. There is no charge for the program. Invite your neighbor's children or grandchildren. They will have a great time.
We also need many volunteers to help/serve in any or all of the 3 sessions. The time slots for the different sessions are:
Session 1 – Friday, (those staying overnight will camp out)
Session 2 – Saturday,
Session 3 – Saturday,
Positions needed include:
· Music Leader(s)
· Teachers (session 2 or 3; could use one more for Session 1)
· Teacher's Aids (session 2 (no one signed up), or 3 (one more needed)
· Kraft people (none have signed up for Session 2)
· Kitchen help (taken care of for all 3 sessions)
· Tent set-up people (at least one more needed)
· Tent tear down people (none have volunteered)
· Recess people
· Cemetery Haunters
It's not too late to sign up. Descriptions of these positions and a sign up sheet can be found on the bulletin board in the Welcoming Center at the church or CONTACT Leigh Stoewer at 815.777.2606 with questions or to sign up. A sign-up sheet for food will be posted soon!!
THANKS TO……
Ø Withrow Meeker whose monetary donation paid for a large percentage of the plants and shrubs around the church.
Ø Rick Huizenga whose "greatly discounted landscaping estimate" allowed so much of the landscaping to be completed at this time
Ø Dave and Bonnie Dal Ponte who donated the refrigerator/freezer to the hospitality area in the Gathering Center .
Ø The Frey's who donated the plants that added to the landscaping and planted them with TLC.
Ø Ray Israel and Rick Huizinga who continue to water the newly planted shrubs, plants and grass to ensure that they stay alive
Ø Gary Saam and his crew (which include Randy and Kyle Goodwin) as they tirelessly worked to get the drainage problem under control in our parking areas.
Ø Jessica Ehrler who is spicing up the children's corner in the Welcoming Center through her art work.
Ø Dean Williams who dug out the dirt so that concrete for the SOTH sign could be poured; Jim and Mel Ehrler who are doing the other prep work for the sign and Bill Miller of Miller Steinke Funeral Homes who is paying for the brick work around the sign.
Ø All of you for your regular worship attendance and support for the church through sharing your time, talents and possessions.
Ø Ruth Circle for hosting the WELCA gathering at Apple Canyon State Park on July 9. Despite the heat of the day, ACSP provided a cool breeze and plenty of shade to enjoy a delicious potluck and a Bible study with good discussion.
Ø All who continue to contribute baked goods to our fellowship time each Sunday morning. Please join us ( ) if your schedule allows. Monetary contributions for a cup of coffee and a treat are given to ELCA World Hunger
Ø All who help coordinate the brunches (council members), those who helped cook the eggs, all those who brought baked goods or fruits for the brunches, those who helped clean up and those who contributed so that benevolent causes could be funded.
Ø God, who sent the glorious rain that, was needed.
How Does it Feel to Give?
Van-Tastic!
Rev. Ken Matthews is pastor of Hanover United Presbyterian Church, and his wife, the Rev. Lynne Matthews, is pastor of Hanover United Methodist church in northwest Illinois , where they live with their daughter, Christy. Ken had only limited use of his legs due to a childhood illness, but both congregations are handicap-accessible, so Ken mobility limitations had not kept him from his service to God's work.
However, in the past couple of years, things have changed. Ken developed infections in his legs which prohibited the use of the steel braces which had enabled him to maneuver on crutches. There were several hospitalizations, and eventually the crutches had to be abandoned for a wheelchair, but further complications ensued.
As with many men in the middle years of life, Ken's rotator cuffs were wearing out, and because 100% of his mobility had always been dependent on using his arms and shoulders for weight-bearing and transfer, the damage to Ken's shoulders had become severe. Ken underwent surgery last year on his right shoulder, but the damage was so extensive that even after several months in a hospital bed at home and a long, painful application of physical rehabilitation, little gain was made. A kind, Christian soul donated an electric wheelchair, which helped greatly, but this could not be used in a normal vehicle. So, every transfer in and out of a vehicle put further strain on Ken's shoulders, and threatened to reduce his ability to function in his work.
Some folks decided this needed to be attended to right away. Research was done on wheelchair-accessible vans, and an arrangement was made with the local bank for a line of credit to enable the purchase of a new Dodge Caravan, equipped with all the accessories needed to enable Ken to go wherever God's work required him to be. We obtained this vehicle the week before Christmas and delivered it to Ken and Lynne as a surprise after worship on December 24th, with members of all the churches in Hanover and their clergy in attendance. It was a wonderful moment for the Church!
Now we need your help. We acted to meet this need, trusting that folks would want to participate. We are calling for congregations all across northern Illinois – Presbyterian, Methodist, Lutheran, and Roman Catholic – to include this project in their plans for fundraising in the coming year. The total amount to be paid off is approximately $43,000. If 43 churches raised $1000 apiece in the coming year (about $20 per week, per congregation), we would have this debt paid.
Please prayerfully consider what your congregation might do to help. Men's and Women's groups, individual donations, fraternal matching fund programs, and congregational mission funds might be considered as resources. All donations should be directed to Mr. Shane Gerber at Centrue Bank, P.O. Box 606 , Hanover , IL 61041 , and earmarked for the Ken Matthews Van Fund.
Thanks in advance for your participation in such good work as this, and with our response, let us all echo the sentiments of Tiny Tim Cratchett in Dickens' "A Christmas Carol": God Bless Us, Every One!"
LIFE IN COMMUNITY
Grandmother Karen and granddaughter Annika (age 5) were traveling along highway 26. Karen was noting the height of the corn that seemed to grow several inches each day. She then said to Annika, "With this tall corn along the road, I feel like we're going through a tunnel." It just so happened that the next day they were traveling along the very same highway. This time, granddaughter Annika said, 'Grandma, with all this tall corn, I feel like we're going through a tunnel."
Ever notice how children imitate the adults in their lives? That could be grandparents, parents, teachers, pastors. I think that is kind of scary. But it can also be rewarding.
Knowing that children imitate us, what do they see when it comes to our faith life? Do we, as adults, show them the importance of time with God by reading Bible stories or reading devotions to or with them? Do we make sure they know the importance of the faith community in their life because we have brought them to Sunday school and church on a regular basis? Do we make sure we are following the promises we made to God on the day our children were baptized? Do we make sure that they are following the promises they made when they were confirmed?
Or, are we much more likely to make sure they get to their softball, volleyball, soccer or basketball games? Or that they make the play practices and the band practices so that they can excel in those areas? Which is more important, secular activities or developing a faith life grounded in Christ's love?
Without a doubt, they do imitate us. In all things! How will their lives reflect what we have shown them about faith in a loving God and life in the community we call the church?
--SEE YOU IN WORSHIP?
-Pastor Barb
IF GOD SHOULD GO ON STRIKE
It's just a good thing God above
has never gone on strike.
Because he wasn't treated fair
or things he didn't like.
If he had ever once sat down
and said "That's it – I'm through
I've had enough of those on earth
so this is what I'll do".
I'll give my orders to the sun
cut off your heat supply.
And to the moon give no more light
and run your oceans dry.
Then just to really make it tough
and put the pressure on.
Turn off the air and oxygen
till every breath is gone.
Do you know he'd be justified
if fairness were the game
For no one has been more abused
or treated with disdain.
Than God and yet he carries on
supplying you and me.
With all the favors of his grace
and everything for free.
Men say they want to better deal
and so on strike they go.
But what a deal we've given God
whom everything we owe.
We don't care who we hurt or harm
to fain the things we like.
But what a mess we'd all be in
if God should go on strike.
--Author Unknown--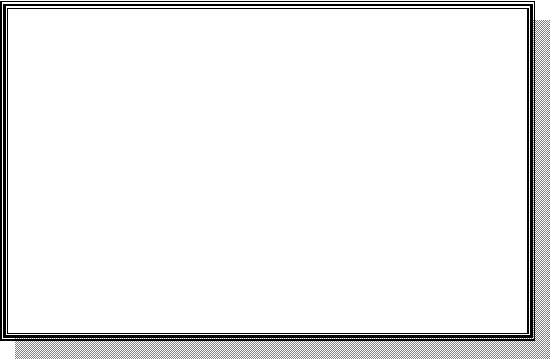 Keep in Your Prayers
¶ JIM EHRLER
¶ ORVILLE BOLDT
¶ DAVE VERDON
¶ BUD NESBITT
¶ WALLACE WILKE (Bruce Wilke's brother)
¶ ANGIE WINTER
¶ RYAN HENZE
¶ MARVIN WILLIAMS
¶ GARY SAAM
¶ MARY ANN STADEL
¶ DANNY KOESTER
¶ TODD LANCASTER
¶ MEN & WOMEN SERVING IN THE ARMED FORCES
and their FAMILIES
¶ PEACE in the world.
MEN'S COFFEE/BIBLE STUDY
The monthly meeting of the Men's Coffee/Bible Study will be held at the church on Wednesday, August 15, 2007 at .
We meet for approximately 1 hour. Offer opinions on any subject, plenty of refreshments, an interesting bible topic and great fellowship. We look forward to having you join us.
IF YOU WOULD LIKE TO SEND A CARD to Jim Ehrler who is a patient at the University of Iowa Hospital in Iowa City , undergoing treatment for acute leukemia, his address is:
Jim Ehrler
University of Iowa Hospitals and Clinics
7RCS
200 Hawkins Drive
Iowa City , Iowa 52242
Phone number for the hospital: 1-319-353-9907 (Room 105)